Skip to Content
Kaefer Dental Helps Replace Missing Teeth with Dentures
Dentures are a great way to replace multiple missing teeth in either the bottom or top row. Kaefer Dental can help you improve your smile by extracting decayed, diseased, and broken teeth to give you a new set of pearly whites and restore your missing confidence. The professionals at Kaefer Dental will work with you to help build your new smile, decide on color, and make sure there aren't any imperfections all while making it look completely natural. When you're ready to get your best smile possible, schedule a consultation with our denture specialists who will ensure an effective and efficient smile restoration.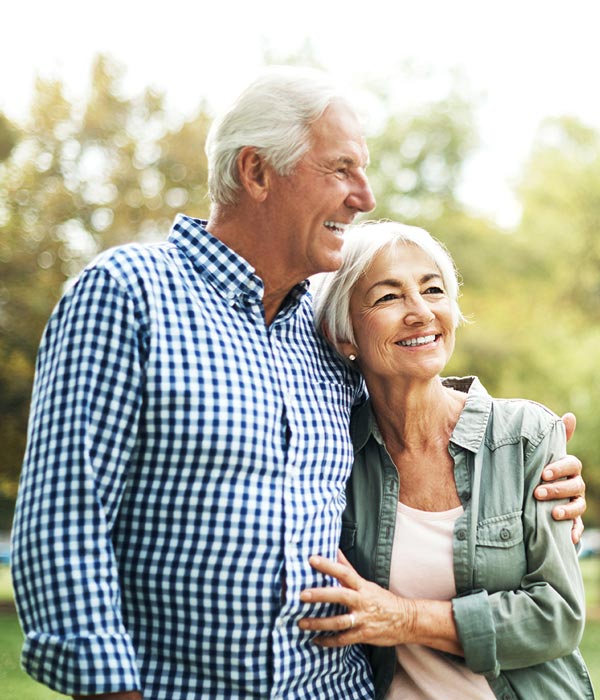 How Can You Benefit from Dentures?
Every smile is different, which is why our specialists work with you to help determine the best type to fit your specific needs and wants. Some of the factors the professionals at Kaefer Dental will take into consideration are previous dental work you've had done, the size of your mouth, and how many teeth you are missing. We can create an entirely new set, or for those looking to replace one or two missing teeth, we can develop a partial denture. Once we collect all of this info, we will begin the process by taking an impression of your bite to make a model. It will take our lab a couple of weeks to get your new dentures created to meet the needs and wants for your new smile. After they get completed, you will return to either our Webster or Grantsburg office for a fitting. If there are any issues with the fit or color, we will make the corrections. You can guarantee a perfect smile before you leave our office with your full or partial dentures. Enjoy the benefits of speaking clearly, smiling when you wish, and more after receiving your full or partial dentures from Dr. Gary Kaefer D.D.S. and his well-qualified staff.
Request Your Denture Consultation Today at Kaefer Dental
For over 40 years, we have been the choice for dental services for those in Northern Wisconsin. Not only can we assist with partial or full dentures, but our dental professionals can help with much more. The team at Kaefer Dental is happy to examine and recommend the proper course of action. Give us a call when you're ready to regain your confidence. Please contact one of our offices in Webster, WI or Grantsburg, WI.